Best Shoulder Exercises for You!

Many of you are here looking for the best shoulder exercises for your particular fitness goals, injury, pre or post surgery, etc.
Maybe you are looking for rotator cuff exercises to strengthen a weakened or torn rotator cuff.
Check out this diagram of shoulder muscles and specifically those that make up the anatomy of the Rotator Cuff.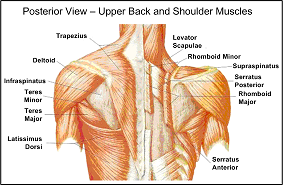 Then find out what rotator exercises you should be working on to treat shoulder injuries and prevent further injury and pain.
How to Strengthen Rotator Cuff Muscles for Strong Shoulders!
Do you have a frozen shoulder?
Find out the phases of a frozen shoulder.
Then learn which are the best exercises to begin with and then how much, how many, and how often you should be doing each exercise that stretches, stabilizes, and strengthens the shoulder joint complex.
Need a good chest stretching exercise?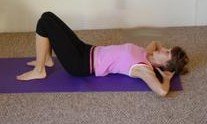 Then find out some great pulling and stretching exercises for the shoulder and upper back to help you stand up straight.
Maybe you don't have any injuries or complaints about your shoulders but still want to learn the best shoulder exercises to prevent and protect this very vulnerable and heavily used joint.
The Shoulder Ebook that I have available here will teach you everything you need to know about the shoulder joint anatomy and what exercises you should be doing to keep them healthy whether you are injured, an athlete, man, woman, or older adult.
Whatever your shoulder injury or condition the goals should always be the same.
To stretch, stabilize, and then strengthen the shoulder girdle complex in that order to ensure proper treatment and prevention of injuries.
I have spent years helping myself and my own clients with their shoulder strengthening, injuries, and pre and post surgery rehab. I want to share that information with you on these pages.
Please feel free to browse the many articles I have written about different shoulder conditions and contact me through the form here if you have any questions or concerns you would like me to address.
My hope is that you will be able to use these pages and free shoulder articles to determine the best shoulder exercises for your particular injury or fitness goal.



Articles about some of the Best Shoulder Exercises:







Leave best shoulder exercises and find out more about how Pilates exercises can benefit you.




-------------------------------------------------------------------------------------------------




Are you searching for general Pilates articles or a particular shoulder exercise to help you?

You may use this Google search box to help find specific phrases or topics.

Be sure to check "Pilates-Back-Joint-Exercise.com" so you know you are getting the absolute best advice.



Apr 23, 20 06:20 PM

It's 2 yrs.post op since I had total knee replacement in both knees. In order for them to last it's recommended that you lift not more than 25 lbs. Pilates

Aug 11, 17 12:29 AM

Dear Jennifer, I just wanted to reach out and thank you for dramatically improving and changing my life. About a year ago, I woke up in debilitating

Jul 12, 17 06:44 PM

Hi, I had a total right hip replacement 8 months ago; I rehabbed really quickly, although I was also (and still am) dealing with L4 spondylolisthesis.