Enjoy Free Pilates Exercises for A Healthy Body!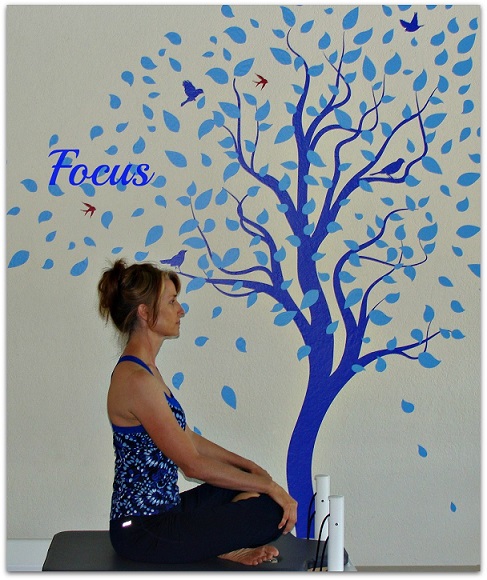 Are you tired of living with back and joint pain and want to find out how you can enjoy life again with Pilates Exercises?

Well... for someone who has broken both collarbones,
shattered my knuckles,
had 3 knee surgeries,
several sprained ankles,
twisted and pulled back muscles,
concussions,
shoulder myalgia,
plantar fasciitis, and having scars on just about every limb on my body...
I FEEL YOUR PAIN!
And then, having a mother who always said "You'll be sorry for all that trauma when you get older and can't move!"
Well, now I'm finally there...older, that is, but I can still move thanks to Pilates.
And... I can do Pilates anywhere, anytime...even a Pilates Plank on the bow of a boat!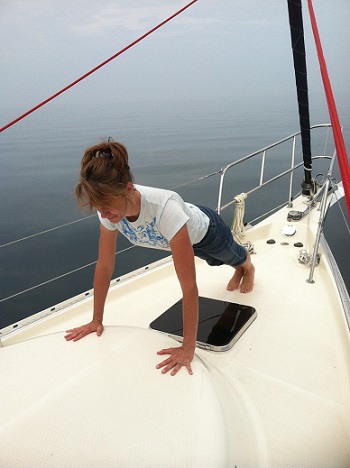 I've spent years rehabbing my own used and abused body and now, through my Pilates education and years of experience I have helped countless others use Pilates-based exercises to overcome their own back and joint pains.
Check out my Pilates and education credentials here.
Get Started Today!

I've compiled specific exercises in my ebooks and dvd's that have helped my students and myself over the years to achieve a healthy and pain free life.
I admit it...
I spend hours hunched over the computer typing these pages for you and checking email, facebook, etc.  We all do, and then when we get up we wonder why our back, neck, and shoulders hurt.

This website and the ebooks I've compiled for you are full of all the Pilates exercises and information you will ever need to help condition and save your back and other joints from future pain.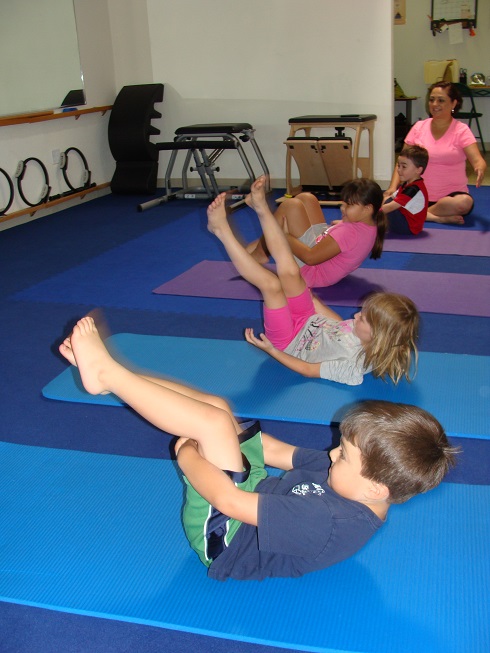 Do you want to feel like a kid again?
Who doesn't want to roll and play and have fun when they are exercising and know they are doing something good for their bodies.
Now you can with Pilates.   Just look at these kids...they don't know Pilates is like eating their veggies.

Pilates exercises can make you feel alive and invigorated, like after drinking a power smoothie with carrots and kale.
Check out all the free exercise of the week and month pictures and descriptions by going here.


Let me ask you a few questions...
Do you want to be able to enjoy your favorite activities and sports like I do such as:
Golf, tennis, hiking, swimming, bicycling, playing with your children and grandchildren without feeling sore afterwards?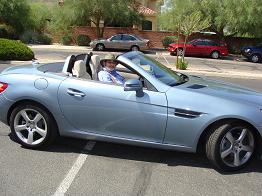 Do you want to be able to roll over in bed without pain?
Get up and down off the floor with ease and without pain?
Get in and out of your new sports car with ease?
Carry groceries, vacuum your floor, mow the lawn, garden, paint, and do home improvement projects without pain during and after?
Do you have an aching back?
Sore and stiff joints?
Well, you are not alone!
You are just one of an estimated 80 percent of all adults who have at one time or another suffered with joint and back pain - particularly lower-back-pain.
I work with people of all ages and backgrounds in my Pilates Studio and have had great success using these back and joint pain specific Pilates exercises.
Let me teach you some of my favorite free Pilates exercises: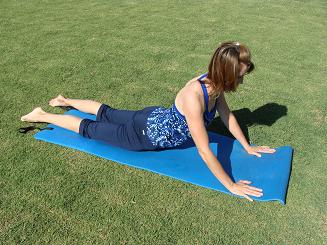 The Best Back Exercises to overcome a stiff and sore back, pulled muscles, stenosis pain, herniated and bulging discs.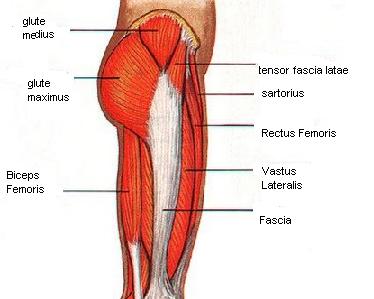 How Pilates exercises can help with your hip bursitis, hip replacements, thigh toning exercises, and how to get rid of saddle bags.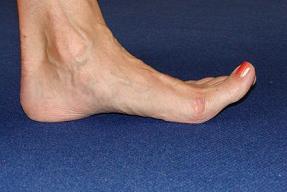 My Favorite ways to reconnect with your feet to get rid of pain and improve your balance.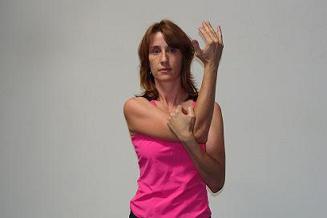 Find ways to treat and heal shoulder pains and injuries from all those years of abuse.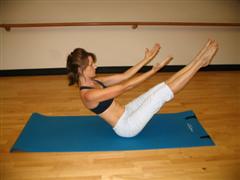 The proper principles and fundamentals of Pilates exercises to get started safely and injury free.
Ready to get started with action?
Browse through the pages here and let me show you how you can enjoy life again; even overcome that back, joint, and even that pain in the butt (I don't mean your spouse) that you feel will never go away.
Check the pilates-back-joint-exercise button to make sure you are getting the best possible back and joint exercise information.
---
Find out more about Solo Build It and how you can earn money writing about what's important to you! Just click on the box below to find out more.

Apr 23, 20 06:20 PM

It's 2 yrs.post op since I had total knee replacement in both knees. In order for them to last it's recommended that you lift not more than 25 lbs. Pilates

Aug 11, 17 12:29 AM

Dear Jennifer, I just wanted to reach out and thank you for dramatically improving and changing my life. About a year ago, I woke up in debilitating

Jul 12, 17 06:44 PM

Hi, I had a total right hip replacement 8 months ago; I rehabbed really quickly, although I was also (and still am) dealing with L4 spondylolisthesis.